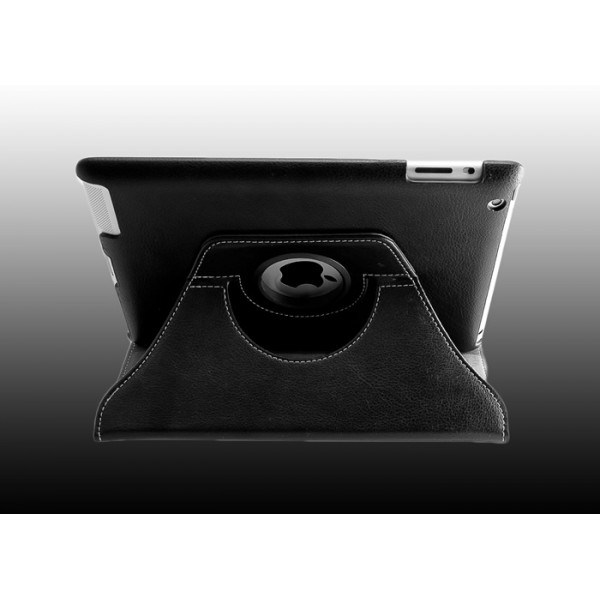 So who's ready for another fantastic Aranez case giveaway?!
We've been getting a lot of love for our newest iPad case – Aranez Swivel New iPad 3 Leather Case – from the likes of TUAW, GearDiary and Craving Tech just to name a few. So we thought we'd share the love and giveaway one of these awesome cases!
The key feature of the Aranez Swivel New iPad 3 Leather Case is the swivel design, which allows you to rotate the New iPad so that it can be positioned in either landscape or portrait mode. It also has a smart power-on/power-off magnetic strip and is detailed with fine, silver stitching. Combined with premium cow leather and a minimalist design, this makes for a highly functional, stylish and protective case for your New iPad. This case is also compatible with an iPad2. You can learn more about the Aranez Swivel iPad 3 Leather Case here.
To enter the giveaway
Entry is simple. All you need to do is let us know what YOU think is the best feature of the Aranez Swivel New iPad 3 Leather Case and why you would like to win this case in our giveaway.
You can do this by:
1. Leaving a comment with your answer on our Aranez Leather Cases Facebook page
2. If you have a Twitter account: Tweet your answer (you will need to include @Aranez in your answer; if you don't, we won't be able to include your comment in our draw!)
You can enter this giveaway by doing both of the options above, but only once for each – meaning that you can have a maximum of two entries: one on our Aranez Facebook page, and one through your tweet.
Entries will close midnight on Tuesday 3rd July at midnight (Hong Kong time), so we will only include entries that are received before this date/time. The winner will be randomly drawn on Wednesday 4th July, and posted as a comment on this post, up on our Aranez Facebook page, and also on our Aranez Twitter account.